About Liaisons UK
Based in the Fazeley, Tamworth, Liaisons Gallery offers a range of artwork in stock and on display from artist of all genres, such as Peter Smith, Paul Horton, along with other original works from such renowned publishing houses such as Washington Green Fine Art and DeMontfords FineArt.
Liaisons Gallery artwork is also available via our online gallery, so why not come along and have a look or visit our online gallery and browse at your leisure, you can also sign up for our monthly newsletter informing of new pieces and launches.
If you have any question or queries on any of the artwork in stock, then please do not hesitate to contact us.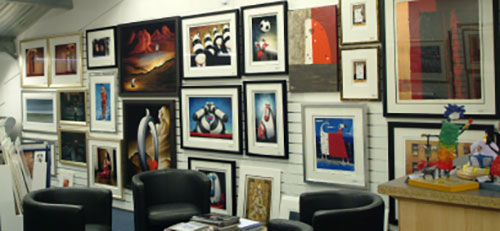 Our Unique Approach
As a company set ourselves the highest standards not only in the work we produce but also in the correct way in which we deal with our clients and conduct our business. The bedrock of the company is our motto; which is fundamental in delivering our continually high standards to all of our clients: "We impress by what we do and not by what we say we can do"
Unbeatable Services
We use the highest quality materials throughout the process using British based suppliers where possible.
All of our work is fully warranted.
Clients at times request individual and unique items that we can buy using our network of suppliers and contacts that we can source for framing,
for our clients, please ask for details.
Interested in finding out more from Liaisons? Call us today on (01827) 251895 or visit our contact area.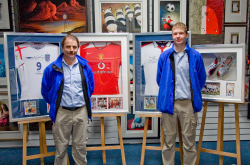 The History of Liaisons UK
The Managing Director, Raymond Collister MBE, has been very fortunate over the years in having had the experience of working in different countries and Galleries and also for many different clients including different military establishments.
He has also met most members of the Royal Family, Heads of States, NATO Secretary Generals, Prime Ministers, Ministers of H.M. Government. He was awarded the Order of the Member of the British Empire (MBE) for his Service to the Military in 1999.
Interested in finding out more from Liaisons? Call us today on (01827) 251895 or visit our contact area.